WIN THIS BURGER!
Smashburger and Local Wally are giving away burgers! In fact, you can win 2 entrees of your choosing just by posting your favorite photo of San Diego in Local Wally's instagram (just hashtag #localwally when you post) or on my Facebook page (www.facebook.com/localwally).
Stop Drooling on my Sin City Burger!
So what's cool about Smashburger is that there are local burgers in every town. The San Diego burger has a definite SoCal vibe with fresh avocado, cilantro, pepper jack, lettuce, tomato, onion, sour cream & chipotle mayo on a telera roll served with a wedge of lime.
The Sin City burger was a local Las Vegas creation, a certified Angus beef patty placed on an egg bun, then topped with a fried egg, applewood smoked bacon, melted American cheese, grilled and haystack onions, and the signature smash sauce (ALWAYS ask for extra sauce!) and was so good that it's now available for a limited time in the San Diego locations. Should you get it? What do you think? Look at it!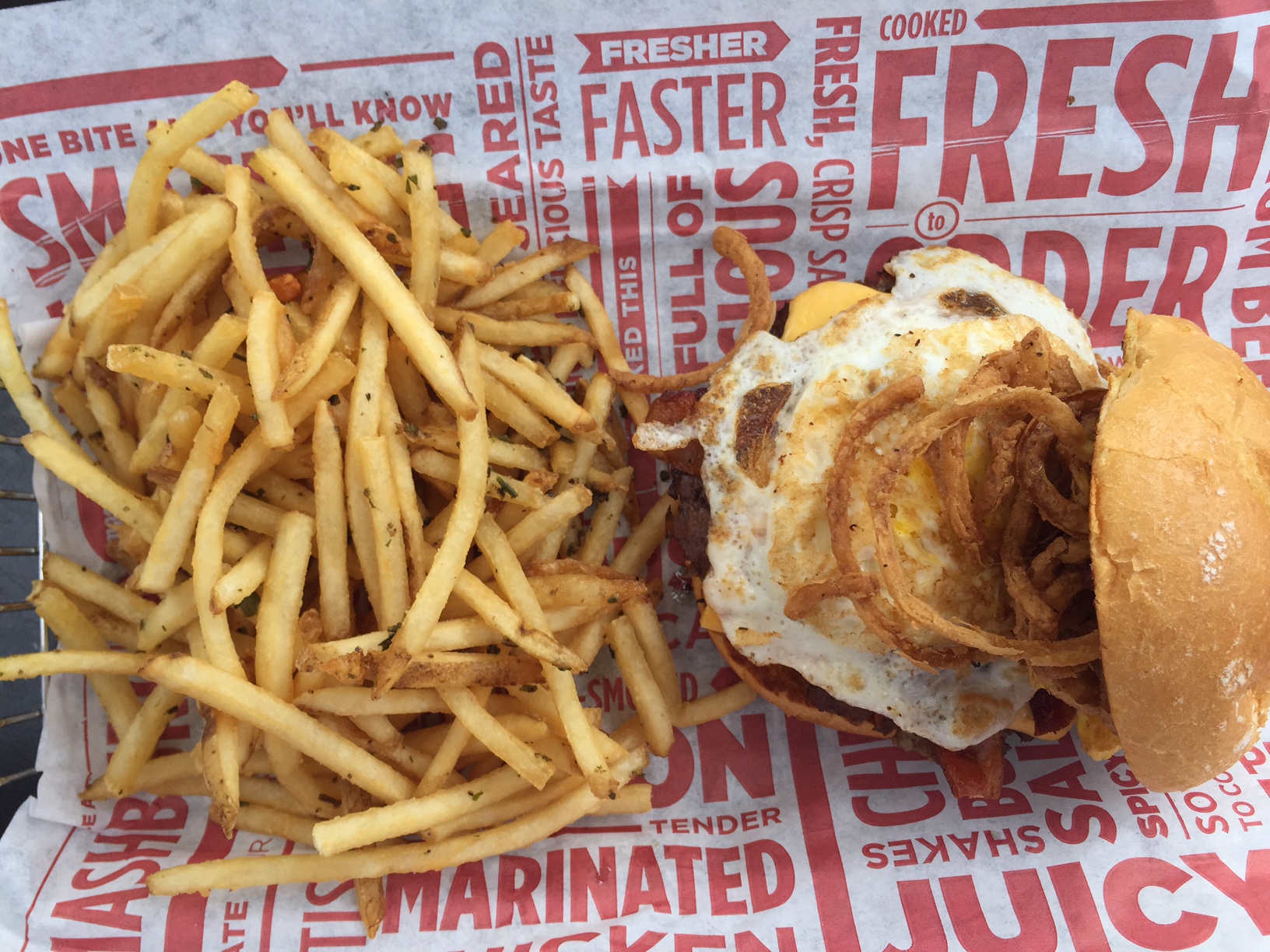 AND WIN A TRIP TO VEGAS ON TOP OF THAT!
As if it wasn't enough to win a couple of burgers on Local Wally, you can also win a trip to Vegas for two through Smashburger! Check out the rules here and enter. See, you knew that your love for burgers would pay off someday!
So remember, post those photos on instagram (just add hashtag #localwally) and you might be the big winner of 2 Sin City burgers!
Local Wally